All about the amazing parish council home page
OgImage:
Welcome to East Ilsley Parish Council
The official website for East Ilsley Parish Council and online destination for news and information about all aspects of village life.
East Ilsley is an attractive village in the administrative boundary of West Berkshire District Council. We are located in an area of outstanding natural beauty, just to the south of the Ridgeway and west of the A34. Our village has two public houses, a primary school, allotments, a recreation ground and the Millennium Green.
You can follow us on Twitter @eastilsleypari1 and find us on Facebook @eiparishcouncil and click 'Like' on our page to get all the latest information. We are now on Instagram! @eastilsleypc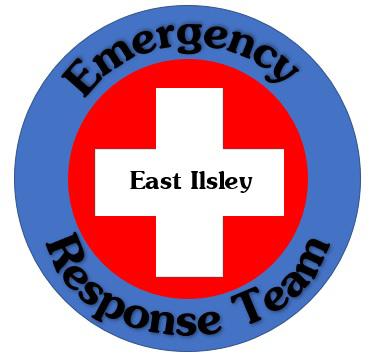 This service is now LIVE! Click here for information
Can you join the Emergency Response Team for East Ilsley? If so, click here :Join the Emergency Response Team in East Ilsley

---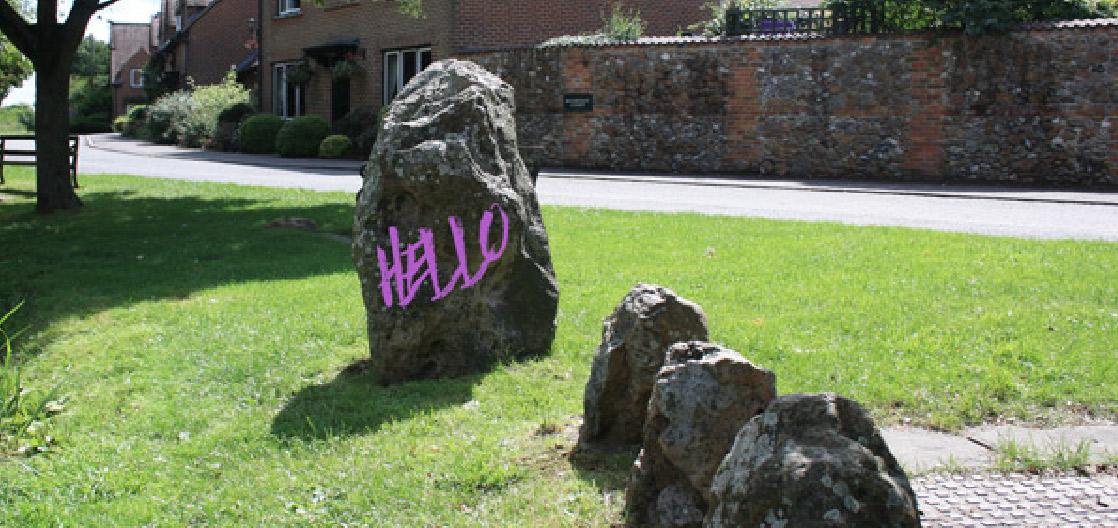 Please help us to improve East Ilsley and keep our village safe by reporting any incidents within the Parish. Use our contact form to report anything from fly tipping and vandalism to dog fouling. Report it
Full Parish Council Meeting
via Zoom
Tuesday 7:30 pm
View Details
Latest Parish News
West Berkshire Council announces Public Consultation on Proposed Submission for Minerals and Waste Local Plan
20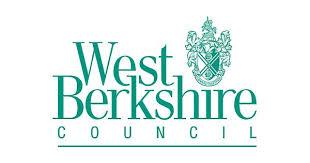 Residents in West Berkshire are being asked for their views on proposals for a planned, sustainable framework for minerals and waste management in the district up until 2037.
In order to help guide future development across the district, West Berkshire Council sets out the policy context for assessing planning applications for minerals and waste development in accordance with the national planning policy. Known as the Minerals and Waste Local Plan (Proposed Submission), the document also proposes where minerals can be extracted within the district and considers the need for the management of domestic, commercial and construction waste.
A consultation has been launched today (Monday 4th January 2021) and is open until 11.59pm Monday 15th February 2021. To read the plan, the supporting evidence base, and take part in the consultation, residents are invited to visit https://info.westberks.gov.uk/mwlpps
The plan proposes new sites for extracting sand and gravel at Tidney Bed, near Sulhamstead, and another for sand extraction behind Chieveley Services. Given that the minerals are a finite resource, the plan also encourages the construction industry to use recycled and secondary aggregate materials as well as seeking alternative construction methods. No new waste sites are proposed under the new plans, as existing needs are met.
Speaking about the plan, Councillor Hilary Cole, Executive Member for Planning and Housing, said:
"Living in a mostly rural and very beautiful area we need to think carefully about where we allow minerals to be extracted. In West Berkshire we mostly have sand and gravel, which are vital for maintaining and building roads and homes for our communities. We need to strike a balance between allowing some mineral extraction and at the same time minimising the impact on the local area.
"This includes promoting the use of recycled and secondary materials and other construction methods that don't use precious resources. The Minerals and Waste Local Plan will help us to achieve these aimswith a sustainable development approach, and I would encourage residents to read the plan and share their views on it with us."
The Minerals and Waste Local Plan makes up part of the Development Plan for West Berkshire, a series of documents which sets out how the district will develop until 2037. It ensures that future development is coordinated and sustainable, as well as providing protection against development outside of the plan.
The plan includes specific policies for minerals and waste development to minimise disruption to local communities and the natural environment. These include:
Natural environment – mitigation against flooding and climate change
Transport – ensuring safe access to the site and that the road network can cope
Public Rights of Way – preserving Public Rights of Way and/or ensuring suitable diversions can be accommodated
Agriculture – protecting the district's best and most versatile farmland
Once activity at mineral and waste sites has concluded, site operators need to complete high-quality site restoration which could include landscaping, enhancing biodiversity in the area or by providing new or enhanced recreational or green space.
Following the consultation the plan will be submitted to the Secretary of State for examination.
Once adopted the Minerals and Waste Local Plan will replace the Replacement Minerals Local Plan for Berkshire incorporating alterations adopted 1997 and 2001 (RMLP) and the Waste Local Plan for Berkshire adopted 1998 (WLPB) for planning decisions in West Berkshire.
West Berkshire Council invites feedback on emerging draft Local Plan Review 2020 - 2037
20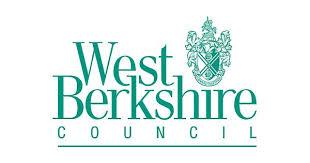 West Berkshire Council is inviting members of the public to have their say on the emerging draft version of its Local Plan Review 2020 - 2037. The 8 week public consultation period commences 11 December 2020 and closes on Friday, 5 February 2021. Residents, partners and other key stakeholders can read the draft Local Plan Review and provide feedback on the Council's Local Plan Consultation Portal http://consult.westberks.gov.uk/kse.
The emerging draft Local Plan Review sets out the vision that West Berkshire will be a welcoming place for business, provide residents with sufficient housing, and facilitate well-designed and sustainable development.
The draft plan looks at future levels of need for new homes, employment and other land uses along with the associated infrastructure requirements. In line with published government policy, the Local Plan Review includes the requirements for new market, affordable and specialist housing as well as Gypsy and Traveller accommodation.
The draft proposal extends the existing Local Plan from 2026 to 2037 to accommodate new housing needs as well as adopt environmentally-friendly development measures. This includes new policies for contributing to the health and wellbeing of residents, minimising the demand for energy, and protecting the water environment.
The draft plan also takes into account the Council's declaration of a climate emergency in July 2019, and as such the plan seeks to have the majority of development in places that reduce car dependency. In addition, the plan proposes policies that seek to make the fullest contribution towards transitioning to a low carbon society.
The plan also proposes working with partners to conserve and enhance the district's heritage, local distinctive character of towns and villages, and North Wessex Downs area of outstanding natural beauty.
In addition, the draft proposal supports the council's 2019 – 2023 strategies for developing local infrastructure including housing to support and grow the local economy, as well as to maintain a green district. The plan also incorporates findings from reviews and consultations held since 2018.
Councillor Hilary Cole,Executive Member for Housing at West Berkshire Council, said:
"We are inviting residents and stakeholders to provide their feedback on our emerging draft Local Plan Review, which is our planned approach to the sustainable development of housing and associated infrastructure across West Berkshire until 2037.
"We want to ensure that we meet forecast needs for housing for residents over the next 17 years, whatever their stage of life, income and level of ability. All developments and land uses must be of high quality design and construction, and contribute to an attractive, safe and accessible environment for all. Furthermore, we are very keen to facilitate and support a strong economic base with employment land that provides for a range of local job opportunities.
"It's important that people get involved and have their say so that plans are truly representative of our District's requirements. The best way to provide feedback is via our Local Plan Consultation Portal (http://consult.westberks.gov.uk/kse), where any comments made by registrants will be stored for their personal use."
The Local Plan Review proposes to meet the majority of development needs through an increased focus on Newbury and Thatcham area, with a specific concentration on Northeast Thatcham (approximately 2500 homes). Sandleford will also roll forward as a strategic allocation (approx. 1500 homes).
Additional units will be allocated through Neighbourhood Development Plans across the district (315 homes).
Further proposed sites are listed in Policies SP13-15. Due to the publication of a revised Detailed Emergency Planning Zone (DEPZ) by the Emergency Planning Authority in March 2020, which precludes residential development within the DEPZ, no strategic development is proposed at Grazeley.
The draft review also sets out a strategy for distributing development in the district and the policies for protecting, conserving and enhancing the natural and built environment.
The plan is being produced in close partnership with neighbouring authorities to ensure that cross-boundary planning issues are being taken into account.
Following this consultation period, the amended plan will be subject to further consultation and will subsequently be submitted to the Government for examination in 2021.
About the Local Plan Consultation Portal
The Local Plan Consultation Portal is an electronic system used by the planning policy team to help people to get involved in the planning process. One-time registration is required to access the portal. Registrants can opt to safely and securely sign up to the portal with their Facebook or Twitter account should they wish to do so.
Registering on the Local Plan Consultation Portal will allow members of the community to receive email updates on the progress of the Local Plan and planning policy consultations, view the Council's consultation documents and make comments online. The privacy notice explains more about how the Council uses the data that participants provide.
The emerging draft Local Plan Review 2020 – 2037 document can also be downloaded from: https://info.westberks.gov.uk/localplanreview2037.
°C
%
mph
FRI
° °
SAT
° °
SUN
° °
MON
° °
TUE
° °