Neighbourhood Watch Scheme
OgImage: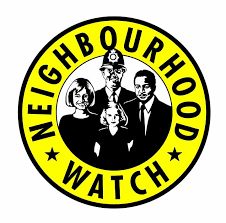 You can read the latest NHW June 2020 e-Newsletter here: https://www.ourwatch.org.uk/news/june-our-news-enewsletter
---
As some of you may be aware we have recently suffered some vandalism at the Recreation Ground where the junior play Train and Carriages were damaged so much that the equipment is now unsafe. We have received a crime reference number and we are working with the insurance company about getting this repaired or replaced.
With this in mind, we sadly don't have a Neighbourhood Watch Scheme in East Ilsley anymore and with the current 'spate' of crime happening in West Berkshire (and particularly rural areas) we would like to see this start up again. We are looking for volunteers who would be interested in being part of this valuable movement and this is why…
Neighbourhood Watch has proved to be an effective method of reducing crimes such as criminal damage, burglaries, theft from motor vehicles and anti-social behaviour. Members are less likely to be a victim of crime if they and their neighbours are made aware of local problems by receiving up to date information on local incidents and crime prevention tips from the Police. It is a good way to get to know your neighbours, you can help one another, especially the elderly, and by removing mail, putting lights on and pulling curtains when neighbours are away. This makes residents feel secure knowing that neighbours are keeping an eye on their property and makes them aware to report anything suspicious and watch their security.
Neighbourhood Watch has been awarded the prestigious Queen's Diamond Jubilee Volunteering Award in recognition of their work as one of the largest voluntary movements across England and Wales. It is important for more schemes to be set up as this will help combat crime and make the community a safer place to live.
If anyone is interested in finding out more about setting up a scheme, they can phone Angela Money on 01635 40866 or email her on ajmy5m7@inbox.com and information will be sent."
More information can be found here: https://www.ourwatch.org.uk/toolkits/