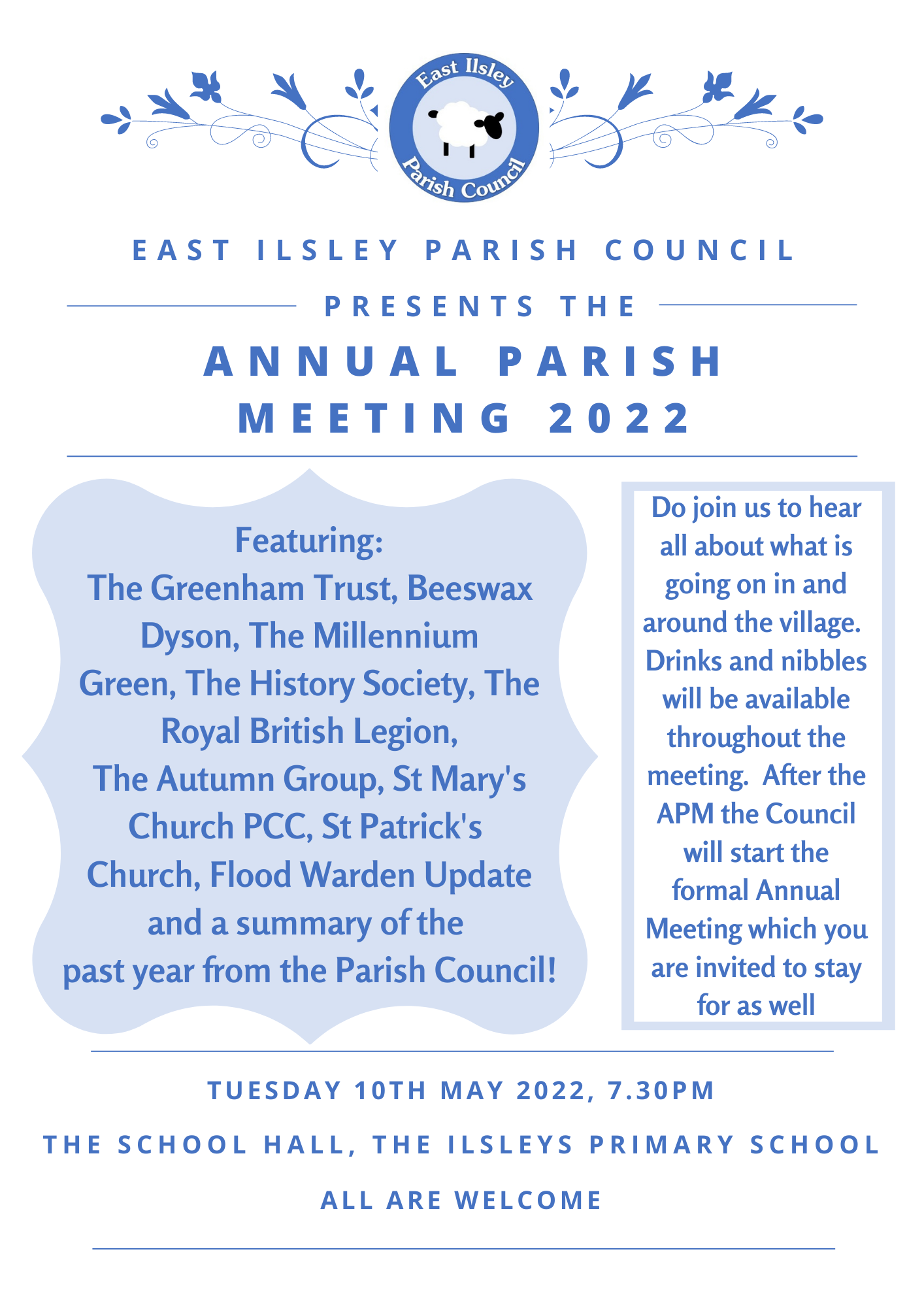 Event Location: The Ilsleys Primary School Hall
All residents of East Ilsley are invited to attend the Annual Parish Meeting for 2022.
The meeting is taking place on Tuesday 10th May at 7.30pm in the School Hall at The Ilsleys Primary School.
We will have presentations and talks from the following people:
Louise from The Greenham Trust
Fr Andrew from St Patrick's Church
James from Beeswax Dyson
David from the Royal British Legion
Kay from the History Society
John from St Mary's Church
Paul from the Millennium Green
John from the Autumn Group
Nick the Flood Warden
and a round up from the Parish Council
There will be drinks and nibbles for all attendees and we look forward to welcoming you to this annual meeting!